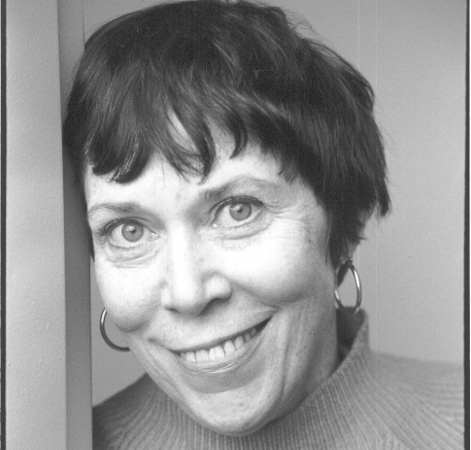 Playwright/Screenwriter Karen Sunde began as an actor. Off-Broadway she performed many leading roles, became Associate Director of CSC Repertory, began to write. Her plays have been performed Off-Broadway, in regional theatres, on a USA tour, and in eleven countries and seven languages.

Sunde's won a Gold Prize from Hollywood Screenplay Contest for IN A KINGDOM BY THE SEA, McKnight and NDEA Fellowships, the Bob Hope Award, an Aide de la Creation Award in France. UNDERCOVER PATRIOT was a finalist at Sundance, and HOW HIS BRIDE CAME TO ABRAHAM is an "Official Selection"at Oaxaca Film Festival.
OK, that's enough to read! Beyond, madness lies.
With producers, she's written PARALLEL LOVES for Terra Bella Entertainment, Los Angeles; DREAM HOUSE for Passport Films, NY, THE FASTEST WOMAN ALIVE for Howard S Shulman Productions, NY. THE SECRET SHIP, FINAL QUEST: THE MOUNTAIN OF THE GODS; TRIPPING TAMMY, LOVE HITS EARTH (& Other Disasters), NEXT! and CHICKS GOTTA SWIM are spec scripts. HOW HIS BRIDE CAME TO ABRAHAM and IN A KINGDOM BY THE SEA are adaptations of her published plays.

Published plays: DARK LADY, produced Abbey Theatre, Ireland, Aalborg State Theatre, Denmark; BALLOON, won three VILLAGER awards Off-Broadway, nominated Best Play by Outer Critics Circle, aired Radio France; HAITI: A DREAM in FACING FORWARD, produced Seven Stages, Atlanta, aired WNYC, WHYY, NPR; TO MOSCOW, premiered Ankara National Theatre, Turkey, Chain Lightning, New York; OH WILD WEST WIND in ROWING TO AMERICA, produced Playwrights Theatre of New Jersey (PTNJ). PLAYS BY KAREN SUNDE includes TRUTH TAKES A HOLIDAY, read La MaMa, New York (NYC); IN A KINGDOM BY THE SEA produced PTNJ, HOW HIS BRIDE CAME TO ABRAHAM, produced PTNJ, Praxis Theatre Project, NYC, premiered at The Unicorn, Kansas City. ANTON, HIMSELF for Actors Theatre of Louisville, also played The Moscow Art Theatre, the Yalta Festival in Russia, Peoples Light and Theatre, NYU in New York. THE FASTEST WOMAN ALIVE produced Luna Stage, NJ, Praxis, NYC, Edinburgh Festival; KABUKI OTHELLO, produced People's Light and Theatre Company and Annenberg Center, Philadelphia; Wisdom Bridge, Chicago; KABUKI LADY MACBETH produced Chicago Shakespeare Theater, cited for five JEFF Awards, including "Best New Work." Scenes from TO MOSCOW; ANTON, HIMSELF; MASHA, TOO; and ABRAHAM appear in SCENES & MONOLOGS FROM THE BEST NEW PLAYS.
ENOUGH, ALREADY?!
LOOK RIGHT >>>
for info on individual works
<<< LOOK LEFT
for news

Among 33 Sunde plays are commissions from Actors Theatre of Louisville, Chicago Shakespeare Company, Women's Media Center, and The Acting Company, NYC; for People's Light and Theatre, Malvern, PA, Sunde wrote KABUKI OTHELLO, KABUKI KING RICHARD and ACHILLES, which toured Cyprus, Hungary, and Japan. For Cheltenham Center, Philadelphia, she wrote LA PUCELLE (ME & JOAN) and DADDY'S GONE A-HUNTING (TRACKING BLOOD WHITE). In NYC: for Chain Lightning, she wrote WHEN REAL LIFE BEGINS, for The Working Theatre, 2020 SEXCARE in FREE MARKET; for Tisch School, NYU, and Table and Chair Handmade Theatre, PLEASE GOD, NO WEDDING OR SHOOTING AT THE END! She wrote an Opera, THE SPA, with composer Michael Dilthey and with Christopher Martin, she co-wrote the musical QUASIMODO, premiered Byrdcliffe Festival, Woodstock, NY, produced at Lahti City Theatre, Finland.

Sunde lives in New York City, served on the theatre panel of New Jersey Council on the Arts and the new plays panel of the Pennsylvania Council on the Arts, was La MaMa ETC (NYC)'s nominee for the Laura Pels/PEN award, has been consultant for Shia Baitel's musical, DAMASCUS SQUARE, and faculty at New Hampshire Institute of Art's "Writing for Stage and Screen" MFA program.