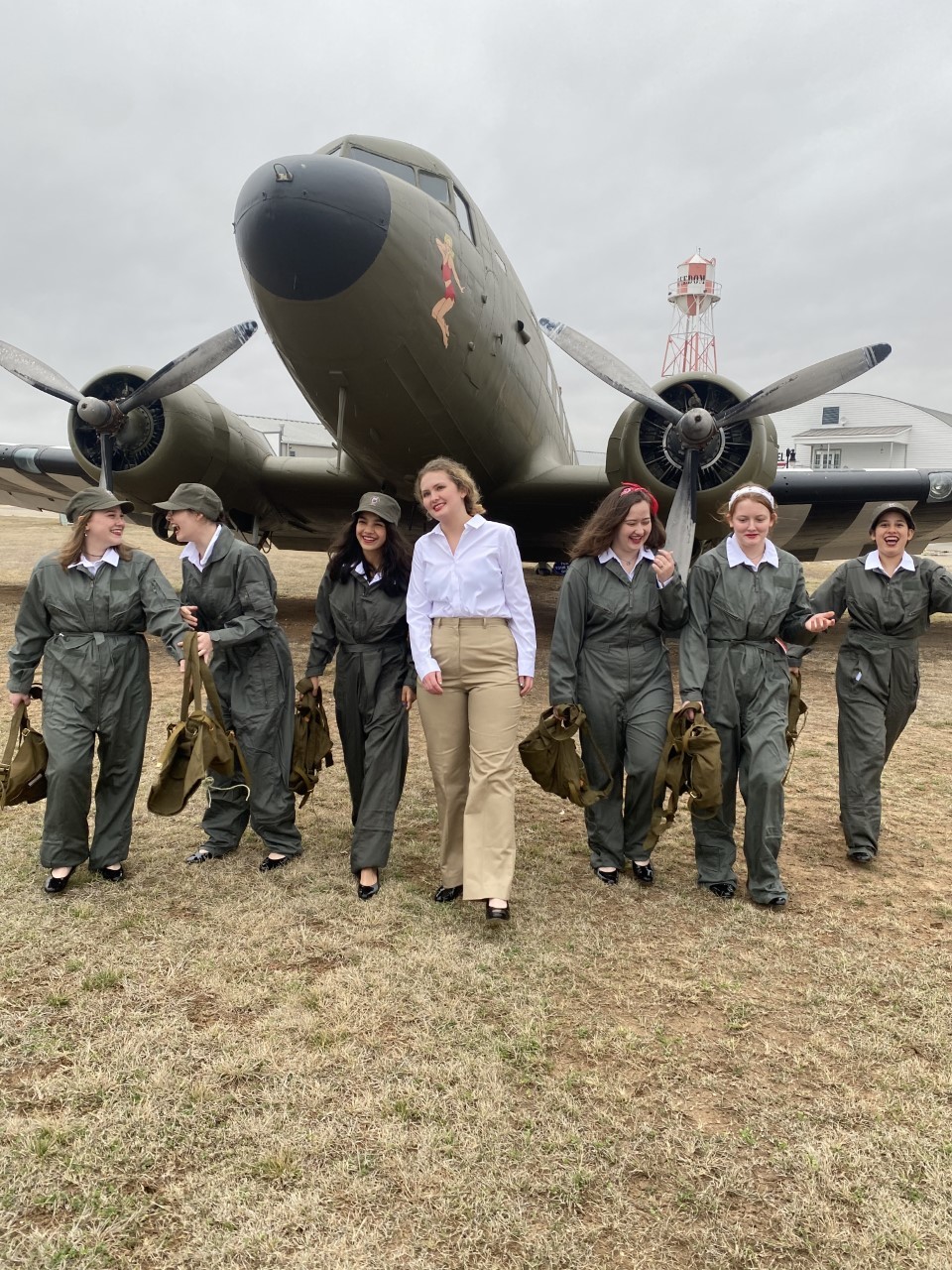 March-April-May 2021
Fredericksberg High School Theater in Texas, directed by Randi Minjauw perform their version of The Fastest Woman Alive, compete with it, winning actors' honors, then play it again to film for presentation to the WASP (Womens Airforce Service Pilots) Reunion in May at Avengers Field, Sweetwater, TX. Congratulations to all!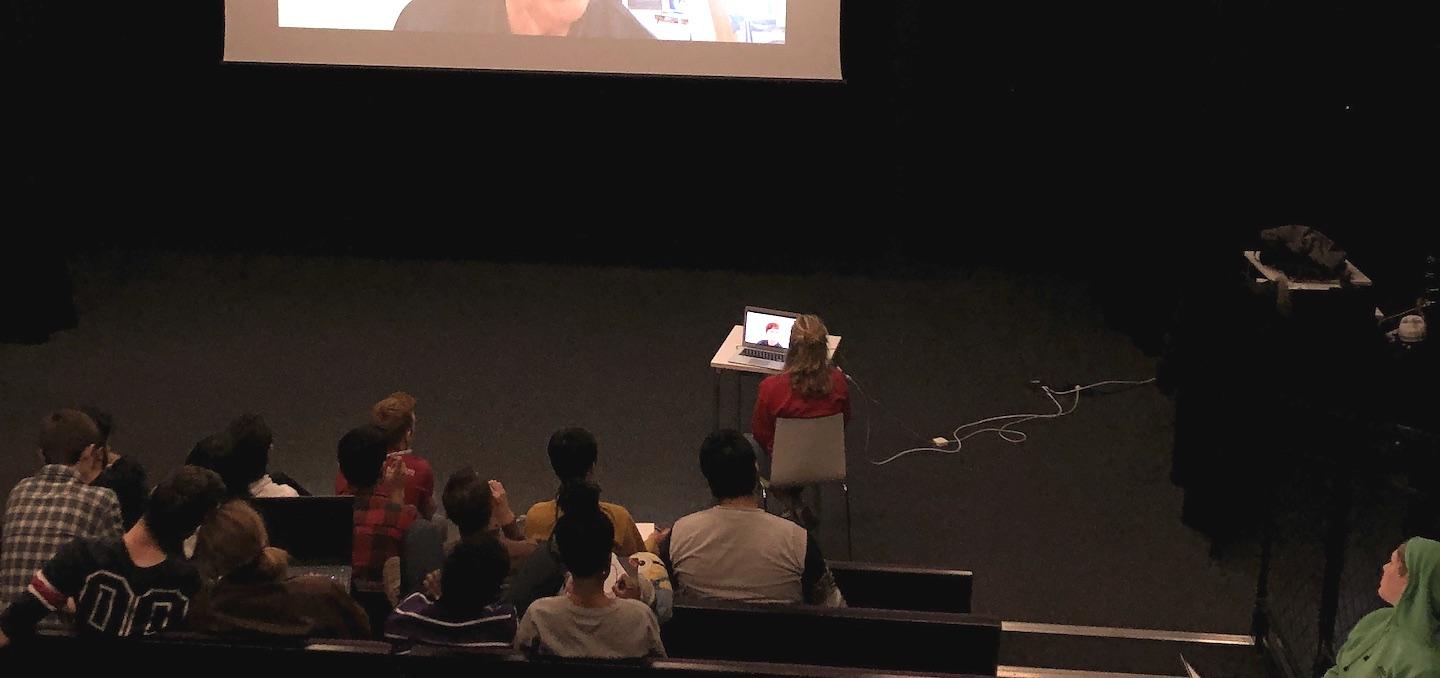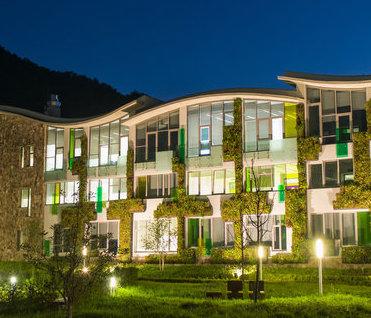 ANTON, HIMSELF First & Last

 


PREMIERE  January 2018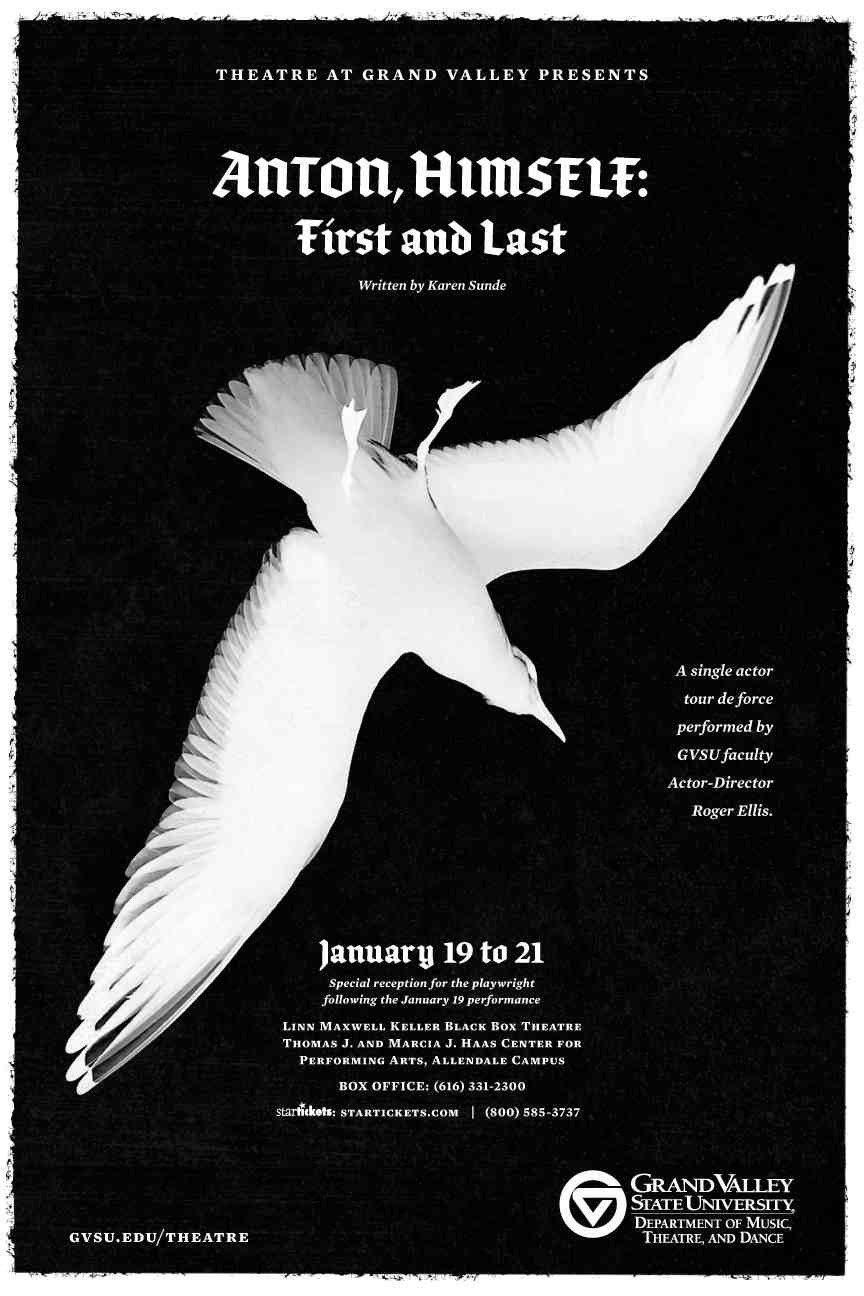 Premiere of ANTON 2 (OR the second act of ANTON, HIMSELF)
written for and performed by Roger Ellis...
together with its "first act," of which he is a veteran performer... under the combined title--
ANTON, HIMSELF: First & Last
Linn Maxwell Keller Black Box Theatre,
Haas Center for Performing Arts Center
Allendale Campus
Special reception with the playwright, Karen Sunde, after January 19 performance.
January 19 & 20 . . . . . 7:30 p.m.
January 21 . . . . . . . . . 2:00 p.m.
KAREN SUNDE WORKSHOP
On Friday, January 19th, Ms. Sunde will offer a free, professional workshop!
Guest professional actress, playwright & director Karen Sunde from New York City, will run an auditions monolog and scene clinic for GVSU students.

Reading of THE GREAT GOD SOKOLOV
by Karen Sunde & Robert Lawson. Screenplay kicked off from the play TO MOSCOW Monday December 4, 2017 at 7pm Sharon Art Gallery, 30 Grove St, Peterborough, New Hampshire Institute of Art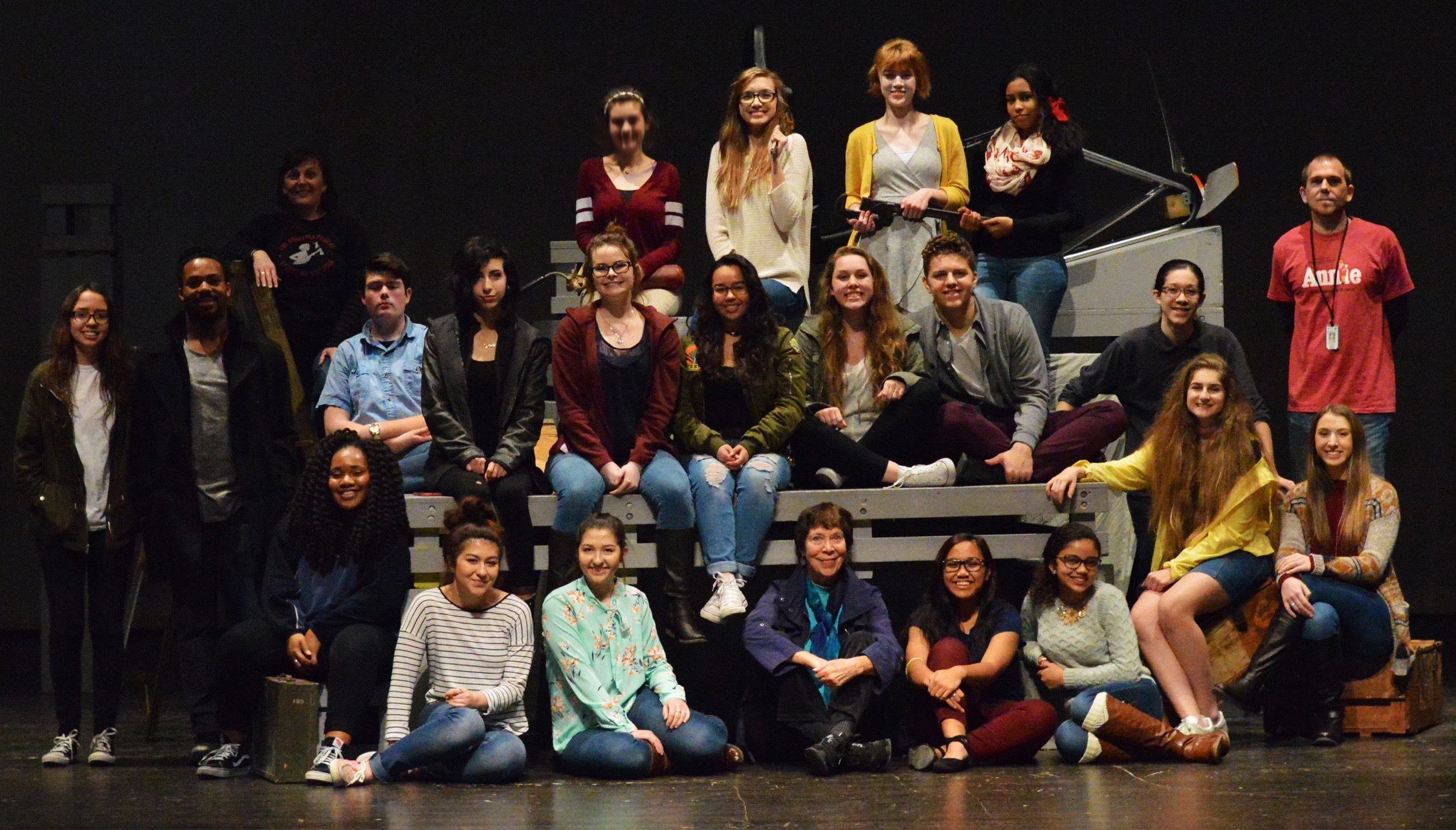 March 8, 2017,
the Texas UIL OAP 27-6A Zone Contest -
at Judson High School in Converse TX,
STEELE THESPIANS directed by Saul Wright
won the first of six competitions performing
THE FASTEST WOMAN ALIVE - Yay, Thespians!!
TO MOSCOW reading at The Players Club, 16 Gramercy Park South, New York, March 28, 2016 by Catharsis Productions.
KABUKI OTHELLO

at The Other Place, Hanover College, IN, Feb 10-14, 2016, director Jim Stark
ANTON, HIMSELF & MASHA, TOO

 at Dog Story Theatre, Grand Rapids, MI, Feb 12-13, 2016, director Roger Ellis.
TO MOSCOW

plays at University of Windsor




Directed by Liza Balkan




February 6-15, 2015
IN A KINGDOM BY THE SEA

wins GOLD AWARD, Hollywood Screenplay Contest, 2014
SUNDE named Screenplay Consultant for Beiber Entertainment Enterprise's production of A.B. Yehoshua's A LATE DIVORCE
The Human Comedy of Not Selling Out--OR-- How I learned to love L.A.
LADY MACBETH: A KABUKI PLAY (published title, Kabuki Lady Macbeth) opens at the Studio Theatre, Krannert Center, University of Illinois, Urbana on March 29 at 7:30 pm through April 7, Sunday at 3 pm, directed by Shozo Sato.
THE FASTEST WOMAN ALIVE


May 28, Highland High performs THE FASTEST WOMAN ALIVE at homecoming reunion of the WASP, whose story it celebrates, Sweetwater, TX, 1:30PM





In Texas competition, Highland High School's one-act play advanced from Zone Competition in Roby on Tuesday, March 22. Scenes from "The Fastest Woman Alive," were directed by Judy Etheredge and Lisa Fullwood. Katy Fullwood won Best Actress, Bailey Nervig was named to All-Star cast; Honorable Mention All-Star Cast: Preston Rowlett and Jessica McCain; Outstanding Crew Member--Steven Johns. Mitchel Taylor and Toby Falcon. Highland will compete with Bronte and Santa Anna at District Contest on Tuesday, March 29th in Bronte at 3:30.




SWEET LAND OF FIRE

, concert reading directed by George Ferencz on Monday October 4 at 7:30 PM at La MaMa, 74A East Fourth Street, New York.
THE FASTEST WOMAN ALIVE at Edinburgh Fringe Festival, August 2010, from Pepperdine University, directed by Cathy Thomas-Grant.
IN A KINGDOM BY THE SEA

published as a single play, by Broadway Play Publishing, upcoming 2010. (also available in

PLAYS BY KAREN SUNDE

, BPP, 2001)
KABUKI LADY MACBETH


Meredith College, Raleigh, NC, Feb 2010. directed by Catherine Rodgers.
ABRAHAM FILM PROJECT WEBSITE




New website launched May 2009, designed by Alexandra Fullerton www.AbrahamFilm.org - link on homepage.
AUDIO PLAY - ABRAHAM




CD completed November 2008, by Full House Productions, engineered by Phil Lee, mixed by Andrew Kirk. for sample: www.AbrahamFilm.org, click TRAILERS, then AUDIO PLAY.
KABUKI LADY MACBETH

production at Pomperaug High School, Southbury, Connecticut,directed by Paul E. Doniger, NOV 14-23, 2008
HOW HIS BRIDE CAME TO ABRAHAM (FILM SHORT)makes FINALS, A&E's Third Screen Film Festival. PLEASE view and VOTE for it at www.thirdscreenfilmfestival.com - October 2008
HOW HIS BRIDE CAME TO ABRAHAM

produced at Youngstown State University, directed by Dennis Henneman, OCT 1-12, 2008
THE FASTEST WOMAN ALIVE


Southern Illinois University, Carbondale, IL with Susan Patrick, directed by La MaMa, NYC's George Ferencz. APRIL 2-6, 2008
HOW HIS BRIDE CAME TO ABRAHAM

- Readings 2008




Congregation Ansche Chesed 100th St and West End Ave, New York City SAT MARCH 22, 8PM




Princeton Middle East Society -Woodrow Wilson School for International Affairs, Bowl One, Princeton, NJ SUN MARCH 30, 4PM




Cathedral of St John the Divine, 1047 Amsterdam Ave, New York City THURS MAY 15, 4PM




Stanford University, Palo Alto, CA, MAY 15-17, three separate venues. (650)852-9392
TRUTH TAKES A HOLIDAY




HOW HIS BRIDE CAME TO ABRAHAM




WHEN REAL LIFE BEGINS




readings at Gabriola Theatre Center, and Vancouver Theatre, BC, directed by Antony Holland and Leslie Parrott, July and August, 2007
IN A KINGDOM BY THE SEA

at The Workshop Theatre, 312 W 36, The Jewel Box, 4th Floor, NYC on June 28, 29, 30 at 8PM Reservations recommended: 212-695-4173 Admission FREE. Directed by Giovanna Sardelli, With Ramsey Faragallah, Gerry Goodstein, Ginger Grace, Richard Kent Green, Christian Hogarth, Omar Khoury, Josh Stein-Sapir, Jenne Vath.
WHEN REAL LIFE BEGINS




Manhattan Theatre Source, 177 Macdougal at 8th St, West Village, NY. JUNE 17, 18, 19, 8:00 PM. Tkts 212-501-4751 With Jane Titus, Directed by Keith Oncale, produced by Actors Stock Company/New York
HOW HIS BRIDE CAME TO ABRAHAM

,

Wed May 9, 7:30PM, cast by Magic Theatre of San Francisco, directed by Virginia Reed for TERRORISM 109 course at Stanford University, Lecture Hall 100, Center for Educational Research, Palo Alto, CA. Israeli/Palestinian no-man's land Romeo & Juliet. -available www.broadwayplaypubl.com
OTHELLO'S PASSION (KABUKI OTHELLO)




at Center for Performing Arts Theatre, Illinois State University, Normal, IL - directed and designed by Shozo Sato, Nov 6- Nov 12, 2006
HOW HIS BRIDE CAME TO ABRAHAM

published by Broadway Pla y Publishing www.broadwayplaypubl.com




KABUKI LADY MACBETH

published by Dramatic Publishing Company www.dramaticpublishing.com




IN A KINGDOM BY THE SEA

Wed May 17 7:00PM by Playwrights Foundation, San Francisco for TERRORISM 109 course at Stanford University, Lecture Hall 100B, Center for Educational Research, Palo Alto, CA (Drama in UNIFIL, based on abduction of US Marine Colonel - what Americans don't know about Mid-East peacekeeping)




HOW HIS BRIDE CAME TO ABRAHAM

Sunday March 26 at 4PM for ICO (International Catholic Organizations Information Center) at Cathedral High School Theater 350 E 56th @ 1st Avenue 212.355.5557 Suggested Donation 40. (tax deductible)




THE FASTEST WOMAN ALIVE

,

published by Dramatic Publishing Co.




Staged Reading

NATIVE LAND

by Actors Stock Company at CAP 21, 18 West 18th St, Sunday 9/18/05 at 3PM




KABUKI LADY MACBETH

nominated for five JEFF AWARDS including "Best New Work" Karen Sunde & Shozo Sato, "Best Production" Chicago Shakespeare Theater, "Best Direction" Shozo Sato, "Best Lighting Design", Lindsay Jones, "Best Sound Design", Michael Rourke.




Publication

THE FASTEST WOMAN ALIVE

by Dramatic Publishing Company. 9/10/05 **




Reading

HOW HIS BRIDE CAME TO ABRAHAM

at Quaker House, NYC for UN's Israeli/Palestinian Working Group, July 7, 2005.




Reading of

TRACKING BLOOD WHITE

at LaMama Annex, NYC, January 31, 2005.




World Premiere of

KABUKI LADY MACBETH

,

Chicago Shakespeare Theater on Navy Pier, March 11 - May 1, 2005, 800 E. Grand Av, (312)595-5600, www.chicagoshaks.com




World Premiere of

THE SPA

,

opera with composer Michael Roman Dilthey, Marymount at Fordham U, June, 2005.




New York Premiere of

THE FASTEST WOMAN ALIVE

,

Praxis




Theatre Projects, NY, June 3 to June 20, 2004, Theatre Two on Theatre Row, 432 W 42nd St. www.praxistheatre.org.




DADDY'S GONE A-HUNTING

reading at The Lark Theatre's "Playwright's Week," June 24, 2004 8PM.




Reading of

THE FLOWER'S LAST CHILD

(A Weathermen story)at Abingdon Theatre, NY, June 28, 2004, 6 PM.




THE FASTEST WOMAN ALIVE

premieres, Luna Stage, Montclair, NJ in April 2004. www.lunastage.org




Article on

HOW HIS BRIDE CAME TO ABRAHAM

in December issue of American Theatre Magazine. Opens at The Unicorn Theatre, Kansas City, MO, January 2004, www.unicorntheatre.org


A GATHERING OF ACTORS

by Peter F. Carnahan, chronicles development and tour of Sunde's Achilles by The Peoples Light and Theatre Company in Cyprus and Hungary. www.amazon.com